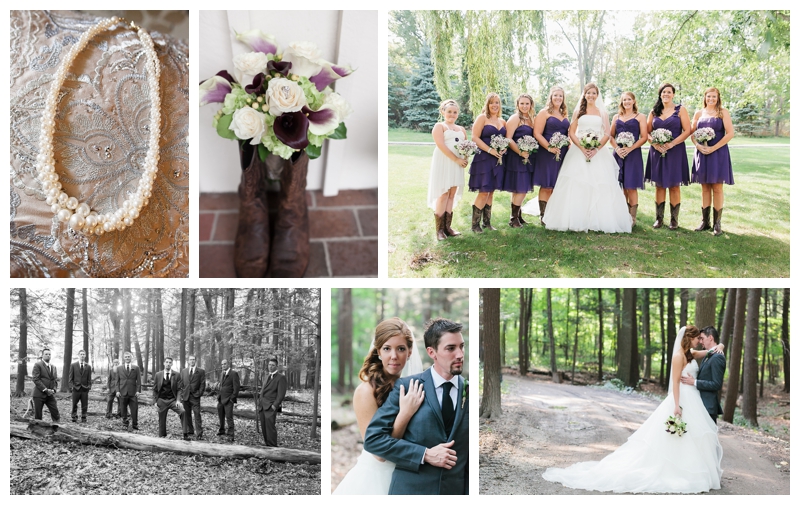 Ahhh a ceremony at Taughannock Falls. I have done a few ceremonies and taken some portraits here…and it just never gets old! If you visit Ithaca..you definitely have to visit their falls and especially Taughannock. It's so beautiful there. This was a dream day. It was the perfect wedding and just the sweetest couple.
Kimberly is super bubbly and genuine. Jon is friendly and kind. Kim loves country and yoga class. Jon loves skateboarding and heavy metal. Although they are different, these two are such a great match together. They really compliment one another's strengths and they are so willing to try something new for one another. I really love that about them.
Kim chose a rustic theme for her day with tons of chalkboard prints. All the bridesmaids wore cowboy boots and the purple dresses.  I LOVED all her details at the reception. They literally had a real door for the seating chart. It was epic! And…her dress. It was seriously such a dream to photograph. I enjoyed hanging out with these two all day. I can't WAIT to show you all the amazing pictures!